It's Trick-or-Treating Time at YUPLAY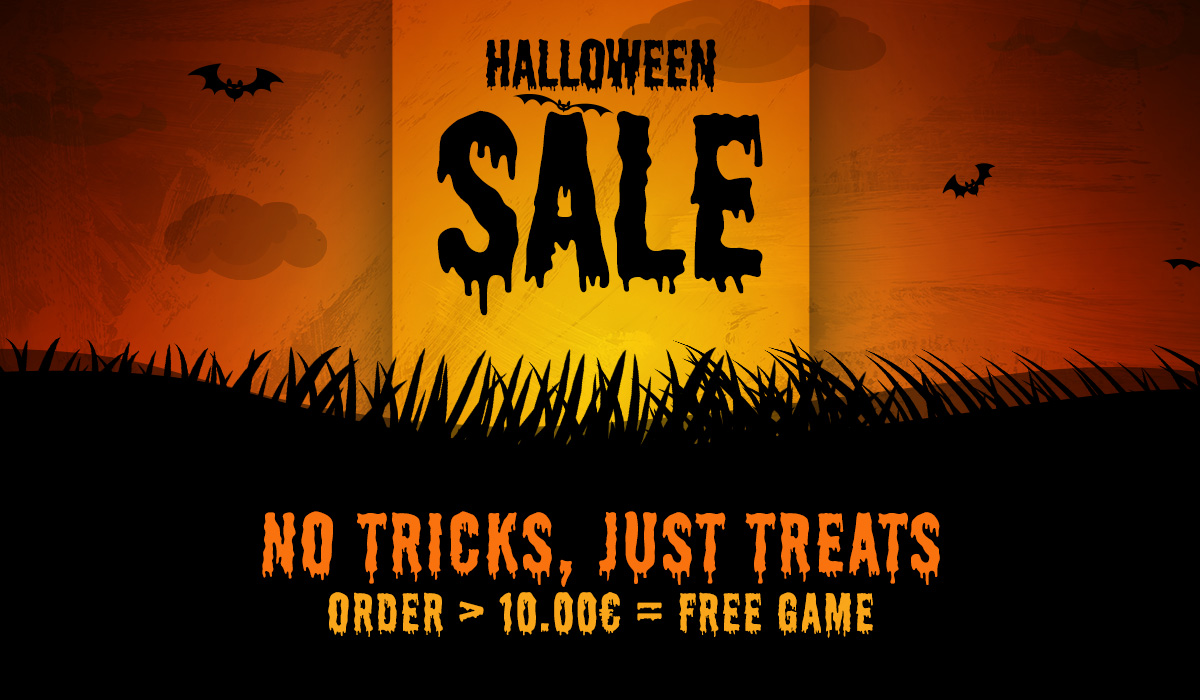 As the most gruesome period of the year is approaching, we decided to shock you with some Halloween season digital sweets! After all there are so many monsters, beasts and demons to be vanquished in so many of our titles, so we figured you just might want a piece of the action!
We are ready to present to you our No Tricks, Just Treats promotional period (26.10 – 01.11. 15:00 CET). During that time prices are going to get scary low and not only would you be able to get some of the games at terribly low cost, we are going to add even more goodies to your pumpkin head carved baskets when you order with us.
Let us explain in a bit of a more detail how it will all go down!
We are dropping the price for most AAA titles in the Horror, Mystery and Action genres so that you could take advantage of some gnarly discounts reaching up to 94% on some titles. You know what, we are feeling extra generous so let us sweeten the pot even more by adding an extra ingredient to the deal!
If you purchase games for more than 10 Euros during the promotional period, at checkout you are going to have the opportunity to get a totally free game added to the basket for an even better worth of your money. Right after you select your picks and their value goes above 10 Euros, there is going to be a prompt window that would allow you to add a Mystery Steam Key absolutely for free! You can play it not only this monster period, but it stays yours forever.
We promise to pick a fine selection and a great variety of titles for the occasion, so you can make more than one order during the promotion and you will get a Mystery Steam title every time as long as you go over 10 euros!
Do you know what game you will get for Free? You will have the chance to get Resident Evil Village, Green Hell, UNCHARTED™: Legacy of Thieves Collection,Dragon Ball: The Breakers, A Plague Tale: Requiem, Scorn and many others! Check all games included here
Now get ready for the upcoming big treats at YUPLAY this scary season and enjoy midnight frights in abundance this Halloween!
Duration for the promo is going to be between the dates of: 26 October – 01 November 13:00 CET
What would be a Halloween Sale without gaming deals? Browse the best horror and survival games at massive discounts!