Resident Evil 4 Remake Is Just Around the Corner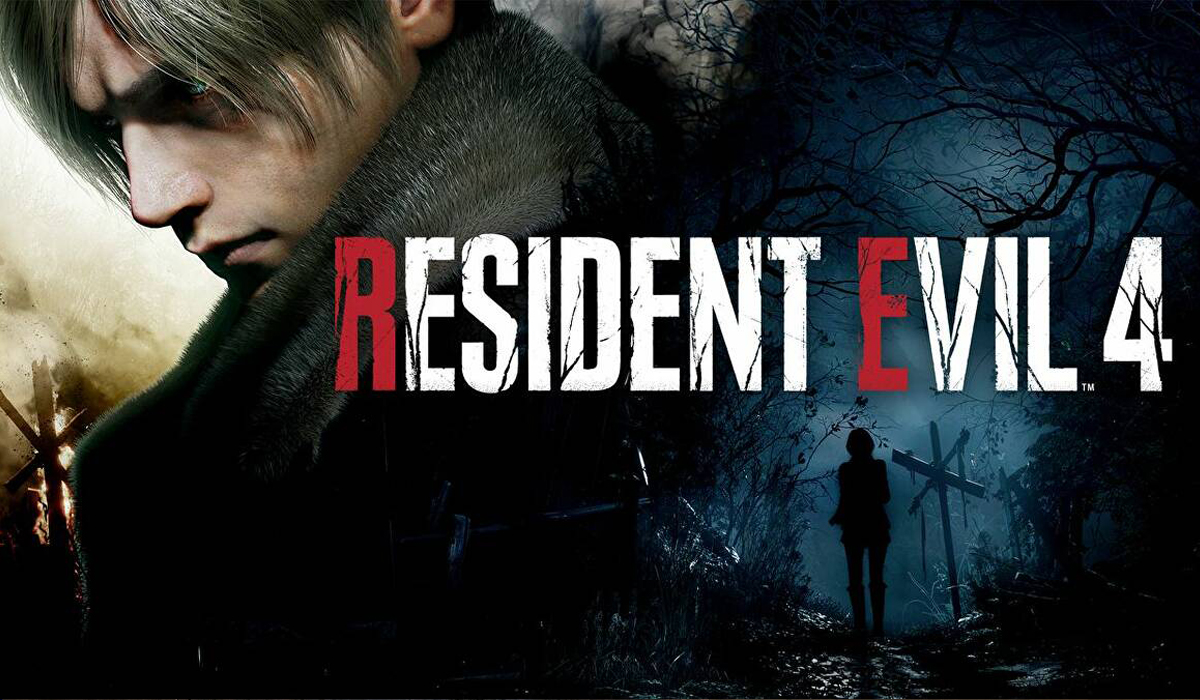 The Resident Evil series have always been praised for its dark narrative and story-driven gameplay rich in horrific events and deadly encounters all throughout the entries in the series. We love both the classics as well as the more recent Resident Evil remake releases that have brought the games to the next level graphics-wise, becoming much more realistic and detailed.
With less than a month remaining until the Resident Evil 4 PC remake drops to market, we decided to have a look around the premises and see what light we could shed on the release.
The Resident Evil steam release is set for 24th of March and PC, PS5, PS4 and Xbox Series X|S are going to be able to take on Leon's adventures in Spain once again! We are definitely going to talk about some exciting pre-order options as well!
Are you ready to join us on the dark path through mystery and horror for this one? Get your gear all set up and prepare yourself for a hard-hitting and monstrous journey! Let's go!
The improved upon original formula
Even when it was first released in 2005 Resident Evil 4 for was very well-accepted hit, counting on the various improvements and elements that it added to the back then predecessors it had to offer many new and innovative mechanics. The game introduced a more linear action-based perspective and delivered a quite the decent experience for its time. With the latest remakes of previous games in the series Capcom have delivered some incredibly improved versions of the originals and with the expanded hardware capabilities of today we could enjoy the Resident Evil 4 remake to have more detailed and better designed areas, more gruesome enemies and captivating thrill moments that the original had, but seriously boosted to a new height!
The familiar storyline that echoes from the past
Taking place six years after the events at Raccoon City and the ruin of the Umbrella Corporation, you take control over Secret Service Special agent - Leon S. Kennedy, on his assigned mission to rescue the daughter of the U.S. president – Ashley Graham, from a dark and mysterious cult in Spain.
It has been rumored that the cultists have all been infected with a parasite and have developed certain inhumane traits and methods that most would consider extraordinarily violent. Their supporters are another major threat on your mission, as some of them would do anything to prove loyalty to their leaders. So, not only should you fend for yourself on the way, but also make sure to escort Ashley to safety and doing that all in one piece could prove much more difficult than it was first expected, you should hope to be able to survive and push through.
More up-to-date looks and realistic experience
Technically speaking, the game is presented to have much more detailed environments, additional content to each place that you visit, improved mechanics and extra settings. There are going to be added areas, new color schemes and filters, enemies and characters look much more photo-realistic now, and you are surely going to meet some familiar faces wearing a new, yet familiar, fresh appearance. Everything in the Resident Evil 4 remake is similar and seems just like before, but actually it is exceptionally modernized and delivered with lots of new extras to make your experience even more vivid.
Additional sequences and expanded gameplay
Resident Evil 4 was groundbreaking enough to redefine the survival horror genre once, but could it do it go for the second time and establish new and modern features and intertwine them with the already existing ones? From what we have seen in trailers and gameplay reviews it would definitely seem to be the case and the title to once again disrupt the industry with mighty shakes. Seamless transitions and quick-time events with decreased loading times and more interactive controls are a necessity nowadays in gaming. The studio has promised on multiple new and extra locations, with far more secrets to discover and greater immersion in the horrific atmosphere that the series is famous and renowned for.
The intense gameplay is quite well supplemented by a clean and neat HUD, adaptive and hidden menus as well as a wider perspective to fit even more action on-screen at once. Damage is distributed much more evenly and your aim is of essential vitality towards the success of your objectives and mission, otherwise you would quickly face your doom and fail to rescue Ashley from the cultists. Another much discussed encounter is the meeting between Leon and agent Krauser and their fights would be re-imagined to a new extent in this entry of the Resident Evil series.
The RE engine has been used masterfully the way it is intended to be and Capcom are displaying absolute craftsmanship with it. No matter if it is misty lakeside roads, underground crypts, dark hallways, dirty sewers or castle corridors the game looks really polished and as a very worthy depiction and homage of the original story.
Latest trailer and official footage:
In the latest trailer from just a few days ago we got to see a variety of scenic locations, dynamic battles against multiple enemy types and hints at the story's plotlines. The diverse array of experiences and segments that await you seemed delightfully scary and exciting at the same time! There was even a slight hint at the end of it to "The mercenaries" with a line stating that it is "Time to cause some mayhem!" in the background.
Pre-order goodies and options
The standard edition includes just a couple of bonuses but of course there are other opportunities to also look into if you are interested in obtaining exclusive and additional content or products. Let's have a look at what is available for each variant:
The standard edition pre-order offer includes the "Gold" Attaché case and a "Handgun ammo" charm, which are both neat items.
The other options that are coming with Pre-order bonuses include:
The Resident Evil 4 Digital Deluxe Edition is coming with lots more exclusives including character costumes, additional accessories, unique weapons and multimedia content;
Deluxe Edition Pre-order bonuses and Extra DLC Pack:
•"Classic" & "Gold" Attaché cases
•"Handgun ammo" & "Green herb" charms
•Leon & Ashley Costumes: "Casual"
•Leon & Ashley Costumes: "Romantic"
•Leon Costume & Filter: "Hero"
•Leon Costume & Filter: "Villain"
•Leon Accessory: "Sunglasses (Sporty) "
•Deluxe Weapon: "Sentinel Nine"
•Deluxe Weapon: "Skull Shaker"
•"Original Version" Soundtrack Swap
•Treasure Map: Expansion
So, the wait is almost over and with just a few weeks keeping us apart from the so-long-awaited Resident Evil 4 steam release, we hope that you enjoyed our short trek through the darkness and would like to hear your thoughts on the title, is it something you have been looking forward to? What is your position on the whole remaking of classics culture that is becoming more and more popular?
Feel free to let us know all of your thoughts about it and until next time when we would continue our journey through other exciting and interesting new games to look forward to in the coming weeks and months!